Destroy Me
by
Tahereh Mafi
My rating:
5 of 5 genies
Published:
October 2, 2012
Genre:
Science-Fiction, Young Adult, Romance, Fantasy
Pages:
103
Publisher:
Harper
Format:
eBook
Source:
Purchased
Goodreads Summary




Perfect for the fans of Shatter Me who are desperately awaiting the release of Unravel Me, this novella-length digital original will bridge the gap between these two novels from the perspective of the villain we all love to hate, Warner, the ruthless leader of Sector 45.

In Tahereh Mafi's Shatter Me, Juliette escaped from The Reestablishment by seducing Warner—and then putting a bullet in his shoulder. But as she'll learn in Destroy Me, Warner is not that easy to get rid of. . .

Back at the base and recovering from his near-fatal wound, Warner must do everything in his power to keep his soldiers in check and suppress any mention of a rebellion in the sector. Still as obsessed with Juliette as ever, his first priority is to find her, bring her back, and dispose of Adam and Kenji, the two traitors who helped her escape. But when Warner's father, The Supreme Commander of The Reestablishment, arrives to correct his son's mistakes, it's clear that he has much different plans for Juliette. Plans Warner simply cannot allow.

Set after Shatter Me and before its forthcoming sequel, Unravel Me, Destroy Me is a novella told from the perspective of Warner, the ruthless leader of Sector 45.
The Review
How do you go from being on one fictional YA "Team" to the other opposing group, due to the reading of one ebook novella? Well, when the author of said novella writes in a way that makes your heart melt into a million little puddles of slush, drawing up fierce feelings of sympathy and empathy for a character you were
sure
you hated, then the rest is pretty much self-explanatory.
Confession #1:
I ached for him. Never in a million years would I have said this otherwise, but
Destroy Me
made me fall in love with Warner.
And Juliette should love him, too.
Does this constitute as blasphemy, Team Adam peeps? If so, SorryNotSorry.
Yes, I said it! I said it. Read the book and you will agree with me completely, if not somehow in part.
Confession #2:
Warner is not who we thought he was. He is
so much more
, and I am positively
in love
thrilled that this ebook gave him a chance to shine, the opportunity to connect with readers and be more human. I really blame it all on Mafi. I'm in awe of her right now; she turned out to be a sneaky one, her technique in handling this particular YA love triangle completely unexpected and clever. In the beginning, she made Warner jaded and presumably the cold evil commander. She essentially pulled the wool over thousands of reader's eyes, only to rip away at the illusion by releasing this little masterpiece. Did I mention,
Destroy Me
released only a few months before
Unravel Me
? Yeah, this definitely changes things up a bit.
I'm not going to give it all away, but
HINT, HINT
, Warner has a heart!
AND EMOTIONS. Oh my GOSH, his feelings for Juliette really are much stronger than I'd have ever guessed. Lust, desire, or kinship, I would have maybe thought of, but never the burning
need
projected in this book. I got the impression that Juliette and him are two sides of the same coin, and together, they could make each other whole. Sound a little sappy? Yeah, you haven't seen Warner the way he's written here. He is tortured, beaten and so utterly in love with Juliette that it makes my heart ache.
His desperation is felt more strongly closer to the end, and the protective layer Warner keeps about himself is stripped away by the journal he finds belonging to Juliette; it disarms him completely. He is just a boy, one who had to grow up too quickly, lives under the imposing and abusive shadow of his father, and has a world of responsibilities thrust on his shoulders. By the time these developments were made, all bets were off, I was SOLD.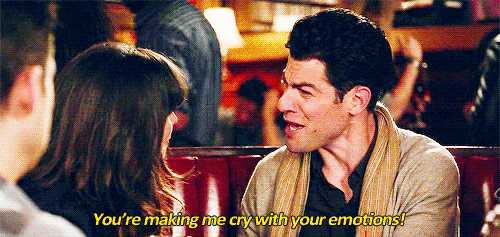 I don't know how Mafi did it. I was so strong in my "Team Adam" stance come the conclusion of
Shatter Me
, and there was very little doubt in my mind that ADAM was who Juliette needed to end up with. He was good for her, I still think so, but Adam seems like a boy compared to Warner. I don't think he ever got her, not the way Warner does. And yes he messed up the first time around, but given a second chance there is no doubt in my mind that Warner would cherish her more than anything else in his life.
On the contrary, Adam and Juliette have this strong haze of desire currently constituting as love that I think will definitely wear off. She needs someone who's been through what she has, all the feelings of desperation and loss, being left alone in that asylum...I don't think Adam could properly help her through that, not the way that Warner could. So consider it done, I am officially a hopper, friends!
See Judith.
See Judith hop.
See Judith hop over to Team Warner.
Oh, snap!
And, Warner? Baby, I have high hopes for you. I'm hoping that you
Destroy Adam
, I mean, prove yourself just as worthy in the next book.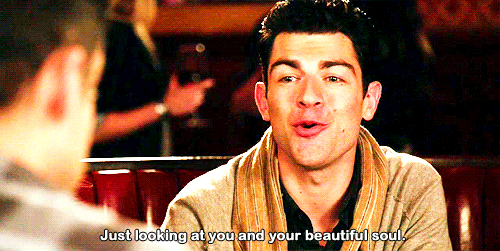 Don't let me down, son!
Confession #3:
I NEED
Unravel Me
. I will take down anyone standing in my way, but hopefully it will not come to that.
You hear me, Mr. Mail Man?
I hope mine is delivered on time! It should be here next week and I can hardly wait. As a verdict, I recommend all fans of
Shatter Me
to read this ebook, it will blow you away and add even more understanding to a very multi-faceted, dynamic character.
This book completely blew me away. I recommend it a thousand times over, go and find your copy NOW.